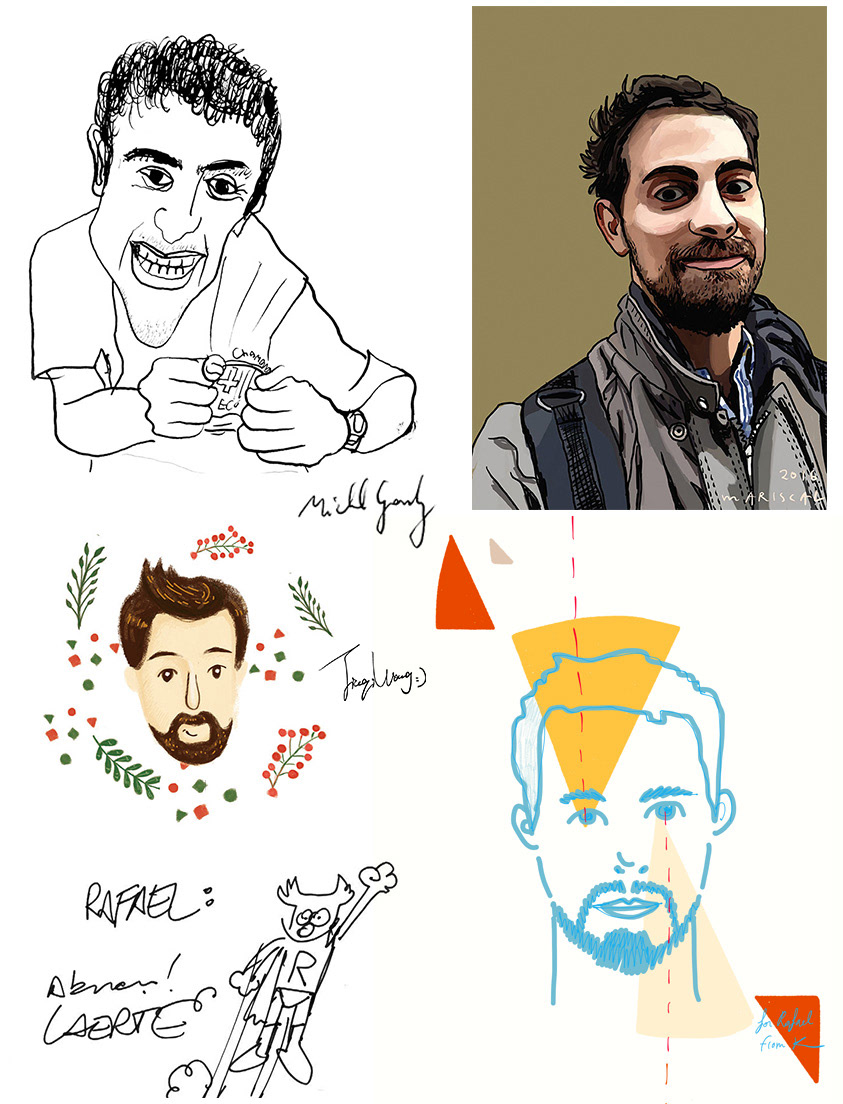 Raflalo is Rafael Aflalo, a freelance animator and graphic designer based in London.
You can't fit Raflalo in a single box. Although specialized in moving images, he is well experienced in a wide range of disciplines,  including branding, packaging, exhibition design, UX and UI - he even had his own skateboard shop!  His projects are often characterized by an out of the box approach, in both medium and message. His achievements include screenings in international film festivals and designing the inaugural exhibition of the Pelé Museum, as part of the celebration for the 2014 FIFA World Cup.
Raflalo currently freelances in London for high profile clients such as Facebook, Amazon and Square and collaborated with creative companies like Mummu, Plastic Pictures and Archetype.