"Very impressive piece. To be completely honest I have never seen anything quite like this. Combination of comix and animation makes "A Space Tale" truly noteworthy and interesting piece of work."
Petr Kocourek - AninetFest
A Space Tale is an animated graphic novel that merges the reading dynamics of comic books with the immersive magic of animation. The reader/viewer follows the journey of a spaceman trying desperately to escape from a barren alien planet while being chased by a dreadful creature that will stop at nothing to catch him. The storytelling explores the limitations of the looping animated gifs technology by playing with the concept of repetitive and constant actions. Ultimately, A Space Tale is a story about the consequences of our decisions and our inability to change - with monsters and laser guns!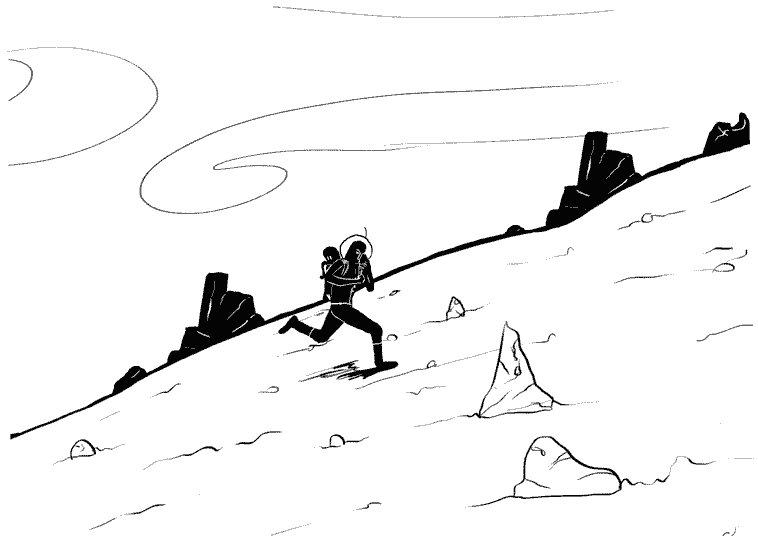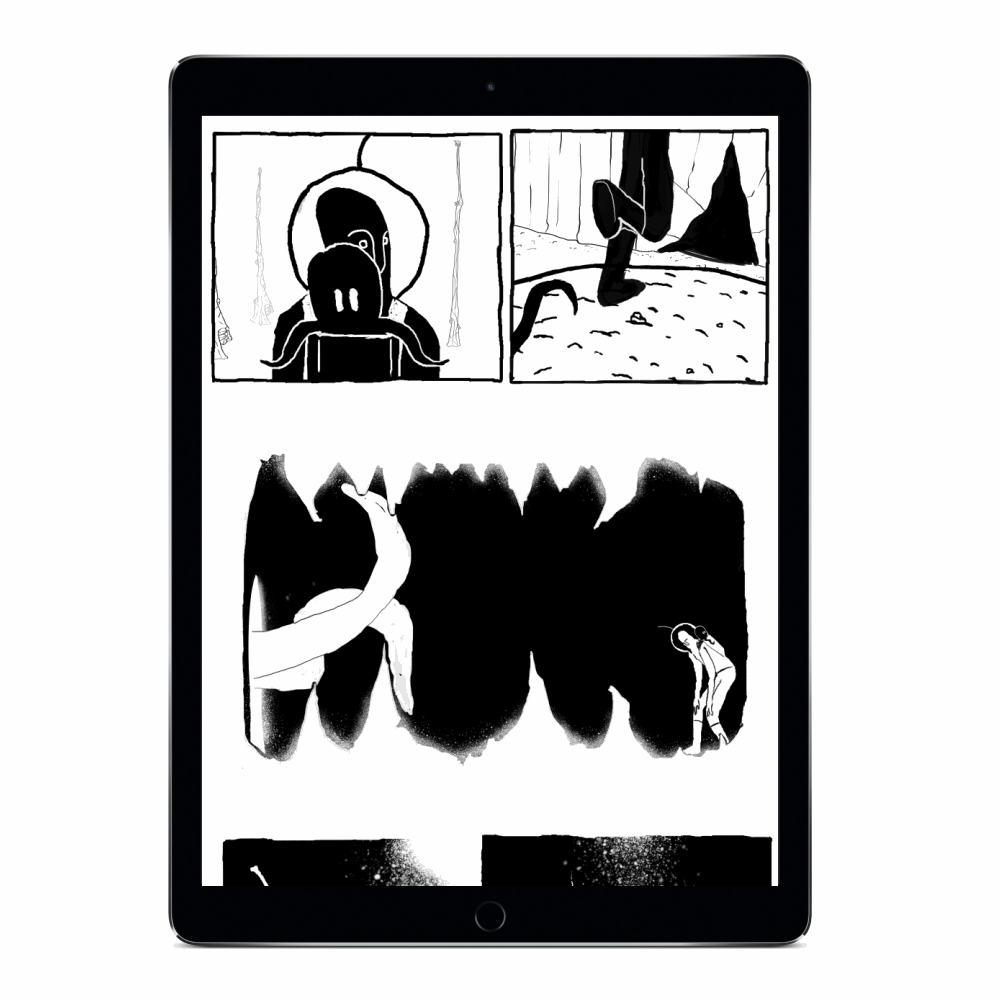 Created and Directed by
Rafael Aflalo 
Animated by
Rafael Aflalo
Tom Denney
Luana Goes
Adam Shearwood 
Background Designs
Nadia Dalgaard-Bojsen
Isobel Lester 
​​​​​​​
Written by
Rafael Aflalo 
Stephen Deas 
Website Developer
Rafael Lohn/Partisan 
Teaser Original Soundtrack
Moritz Wanger 
Teaser Sound Design
Adam Woollacott